Jason Liberty, Executive Vice President & Chief Financial Officer for Royal Caribbean Group
Jason  Liberty is executive vice president and chief financial officer for Royal Caribbean Group, responsible for overseeing the company's Treasury, Accounting, Corporate, Strategic and Revenue Planning, Corporate Development, Information Technology, Supply Chain, Risk Management, Legal, Port Operations, Deployment, Internal Audit and Investor Relations.
Since joining the company in 2005, Liberty held several senior management positions. He was appointed senior vice president of Finance and Strategy, responsible for Treasury, Strategic and Corporate Planning, Investor Relations and Deployment and before that served as vice president of Corporate and Strategic Planning, in charge of Corporate, Capital and Strategic Planning, Energy Management, Revenue Planning and Systems and Insurance.
Liberty was a senior manager with the accounting firm KPMG LLP, before he joined Royal Caribbean Group.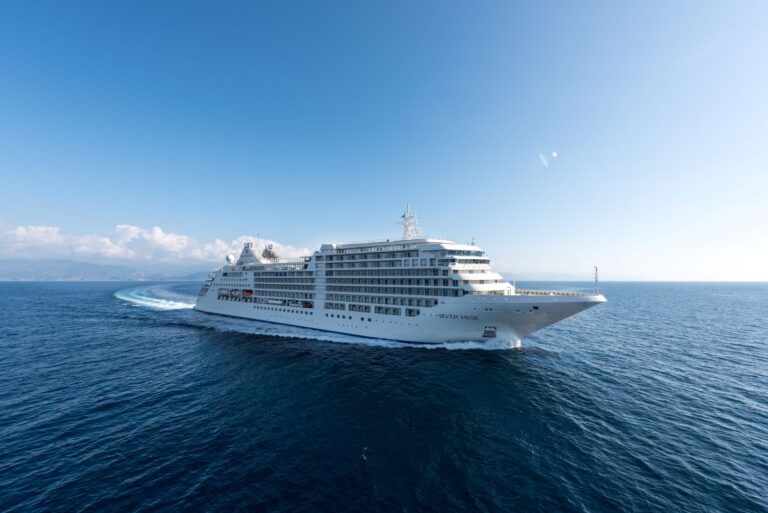 Mr. Liberty earned his MBA from the University of North Carolina at Chapel Hill, Kenan-Flagler Business School. In addition, Mr. Liberty holds degrees in accounting and finance from the University of Miami School of Business and Indiana University, Bloomington, Kelley School of Business, respectively.
Liberty lives in Weston, Florida, with his wife Erica and their four children.
Royal Caribbean Cruises Ltd., doing business as Royal Caribbean Group (NYSE: RCL), is a cruise vacation company that owns  three  global brands: Royal Caribbean International, Celebrity Cruises,    and Silversea.  Royal Caribbean Group is also a 50% owner of a joint venture that operates TUI Cruises and Hapag-Lloyd Cruises. Together, its brands operate 58 ships with an additional 15 on order as of December 21, 2020.  
Royal Caribbean International is known for driving innovation at sea and has continuously redefined cruise vacationing since its launch in 1969. Each successive class of ships is an architectural marvel and pushes the envelope of what is possible on a cruise ship. Onboard, the global cruise line has debuted countless industry "firsts" – such as rock climbing, ice skating and surfing at sea – to capture the imagination of families and adventurous vacationers alike. Throughout, guests sail on exciting itineraries to some of the world's most popular destinations and enjoy Royal Caribbean's friendly and engaging service.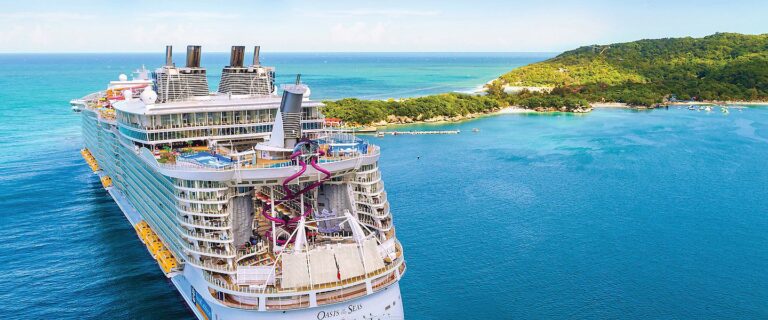 Celebrity Cruises exists because they believe in opening up the world. They know that travel makes us better—every one of us. They're here to help vacationers understand the value of travel. Their cruises encourage people to sail beyond their own borders and expand their horizons. The company's iconic "X" is the mark of modern luxury, the mark of contemporary spaces that are at once coolly sophisticated and warmly inviting. Where the culinary experience is influenced by global cuisines and designed by Michelin-starred chef. Where staff provides seamless and intuitive service that's  both personal and unobtrusive. Where everything is designed to provide unparalleled luxury cruise vacations for travelers of every age. Their fourteen award-winning ships offer unique experiences in more than 300 destinations on all seven continents. 
Silversea is committed to making voyages unforgettable by taking guests to the most beautiful destinations on the planet in the comfort and elegance that they deserve. Silversea's small luxury ships are designed for those who delight in the thrill of discovery while indulging mind and body in the most lavish surroundings imaginable. All accommodations are spacious, ocean-view suites that include butler service, and most include private verandas. Silversea voyages and cruise expeditions sail to over 900 destinations on all seven continents, more than any other cruise line.